Submitted by Linda Karlsson on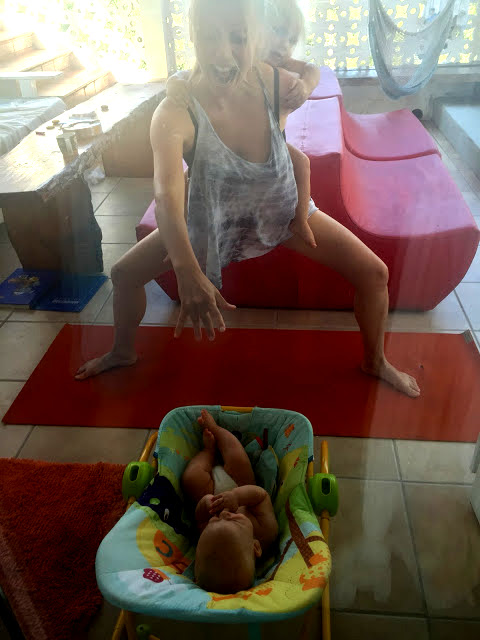 This is how I do yoga some days. Other days I manage a few minutes while baby is asleep and toddler is at the kindergarten.
The first 6 weeks of being a mother of two, I didn't manage more than a total of like 43 minutes of yoga, during that whole adjustment-period. It was really, really hard, and I've just never been that busy in my life, with Ibiza season being in full swing and our business full on.