Submitted by Judie Hurtado on

Printer-friendly version
Introducing Judie Hurtado....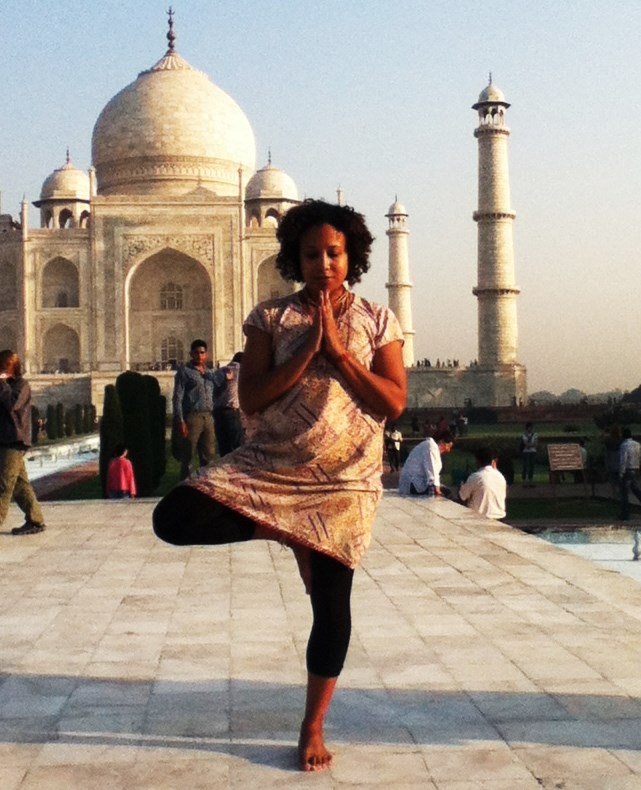 I'm sure I'm not alone in considering my life a balancing act. I juggle my responsibilities as a mother to two children, a wife to a husband who travels out of state for work every week, a Reiki Master and a health and wellness writer. I also teach yoga to children, including four classes a week to kids who have suffered from trauma and now demonstrate severe emotional and behavioral disturbances.
I love teaching yoga to children. I taught to adults for a time but never felt fully comfortable and confident in that role. Teaching kids comes a lot more naturally to me, probably because I am a mother. When I teach kids, I feel alive and like I'm living my dharma. Apparently the Universe agrees because I have been asked to teach more and more classes. I teach at yoga studios, preschools and elementary schools. I have led yoga birthday parties and have helped a number of Girl Scout troops earn different badges. It makes me so happy to see how many people and parents are so open to the power of yoga. While teaching children is a lot of fun, it's also a bit exhausting. I give myself completely to my students every second. Then I come home and have to be present to my own children. I mediate and use energy work on myself to keep myself grounded and my energy flowing. I love my life and feel grateful for everything, but I will admit that lately I've begun to feel a bit burnt out.
As Mother's Day and my birthday approached, my husband asked me what I wanted as a gift. I knew the answer immediately: a getaway at Kripalu. I visited a few years ago and have wanted to return ever since. I even have a picture of the place on my vision board. With my husband's blessings, I made the arrangements for a 3-night Rest & Relaxation retreat.
It's a three hour drive to their location, Stockbridge, Massachusetts, from my home in New Jersey. Unfortunately it was raining the day that I drove and I had to rely on my yogic breaths as I drove past monster sized trucks and saw a major accident pile-up on the side of the road. But it was all forgotten the minute I unloaded my bags and got settled in my room. I immediately ran to take the 4:15 Vigorous Yoga class.
Overall I had an amazing time. The food was healthy and delicious and the classes were fun. Having time away from my family and work gave me a much-needed rest from having to do− I could just be. As I've returned to ordinary reality, I can reflect on what I gained and learned during those three days:
1. I have a hard time relaxing. The name of the retreat is "Kripalu R&R Retreat" and there are a lot of classes, not just yoga, to choose from. It was hard for me to decide which classes I wanted to take. Yet, when I did have down time, I felt like I should be doing something and that I was missing out.
2. It feels good to check in with my body. One of the things that stood out of me in all the yoga classes was how every single teacher reminded us to check in with ourselves throughout the entire class. How were we feeling at that moment? How did this side feel versus the other side? These questions helped keep me focused on the present moment instead of wondering what I was going to be eating for dinner.
3. If I allow myself, I can really let go. One of the classes I took was called Noon Dance with Live Drumming. The teacher led us through yogalike moves − think dancing mountain − as we danced along with the band KDZ, the Kripalu Drummers. This class really took me out of my element! The teacher continually asked us to make eye contact with each other, grab partners and move to the beat of the drums. Since I didn't know anyone, I allowed myself to go a bit wild. And I liked it. I kept on running into my partners for the rest of the weekend and we couldn't help but smile at each other. It was a lot of fun.
4. I am able to overcome my fears. I took a 90 minute guided hike. I was scared to go because I feared I was going to sprain my ankle like I did when I went hiking in the Himalayas last fall. It is pretty laughable to think I would be nervous to hike in the Berkshires, but I was. However, I didn't let my fears stop me. Many of the participants, including myself, did almost fall a few times since the rocks were slippery. And I will admit that I felt like kneeling on the ground and kissing the concrete when we arrived back safely but somehow I refrained!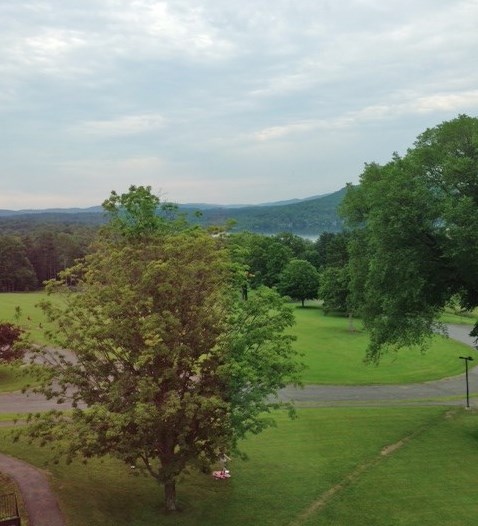 5. I dislike pranayama but I need it. Breath work was something that was included in every class that I took, even the non-asana ones. I dislike Kapalabhati breath with a passion but I opened myself up to the practice. I didn't fall in love with it but I did notice how clean I felt after I was done.
I also took a class that focused on Ayurvedic tips while traveling and a yoga nidra class called Relaxation: Let Go or Be Dragged. The teacher, Ken Nelson, shared that one time a student admitted she thought the class was called Let Go or Be Drugged. If you have never experienced yoga nidra, I highly encourage you to do so.
In addition to all the great classes, the food was also amazingly healthy and delicious. I'm a vegetarian and it made me happy to be able to go to the vegetarian section and eat whatever I wanted without having to worry if it was cooked a certain way. I also loved the silent breakfast. Then there was the gift shop where I just may have purchased a few malas and a journal. I may also have had a deep tissue massage. I was so blissed out my memory may be a bit foggy.
Sunday came way too quickly. It was time for me to return home. This time the weather was much nicer which made for a pleasant drive. I was welcomed home with big hugs from my daughters and husband. While I was sad to say good-bye to Kripalu, it was nice to be back home. Until next time Kripalu! I can't wait to go back and see what I learn during my next visit.
Judie Hurtado has been practicing various styles of yoga for over 13 years but has always been particularly drawn to vinyasa. She is a Registered Yoga Alliance Teacher and a Certified Kids Yoga Teacher. She is also a Reiki Master Practitioner and a Health and Wellness writer. She can be reached at judie.hurtado@gmail.com. She blogs about her fitness and spiritual adventures at www.judiesjuice.wordpress.com.