Submitted by Jessica Rienecker on

Printer-friendly version
Jordan Barthold is the Animal Caretaker for the National Parks Service on the Big Island of Hawaii, and is one of only a few females in her line of work. Picture a modern Rosie the Riveter with a dark tan and sunglasses.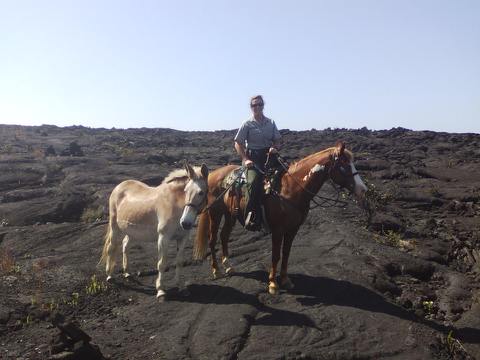 She is part of the Trail Maintenance department, which manages the trails near the volcano as well as a small unit of animals including horses and donkeys. With an active volcano in your backyard, Wildland firefighting is a collateral duty! Their team also spent some time helping to battle the wildfires in California back in 2009, for which I and my fellow Californians are very grateful!
A normal day for the crew includes hiking on rugged country in remote areas, digging line, laying hoses, mopping up in the 'black' (the burned-over areas), and putting out any remaining hot spots or stump holes. Hand tools and chain saws mean just another day in the office!
Something tells me it was fate that brought Jordan Barthold and me together. We met in Costa Rica as 2 of 22 participants in a yoga retreat that brought attendees from all across the western United States. We were assigned as roommates, and were pleasantly surprised to meet eye to eye (literally – she and I are 6'0" and 6'1" respectively). By the end of the week I had learned a lot about her yoga practice by seeing her in the shala, but I was incredibly moved by how she is changing the lives of others through yoga.
She started yoga after attending her first retreat a few years back, and began introducing stretching moves to the men on the Hawaii Fire Crew team. Jordan never expected that the men would have an interest in the practice, considering that many had never done it before. The practice started as preventative maintenance, as many of the crew had old injuries to contend with. Owing to the intensity of the work, sometimes working sixteen hour days, bad knees and back problems were common issues, but the group grew as their chronic pains began to subside.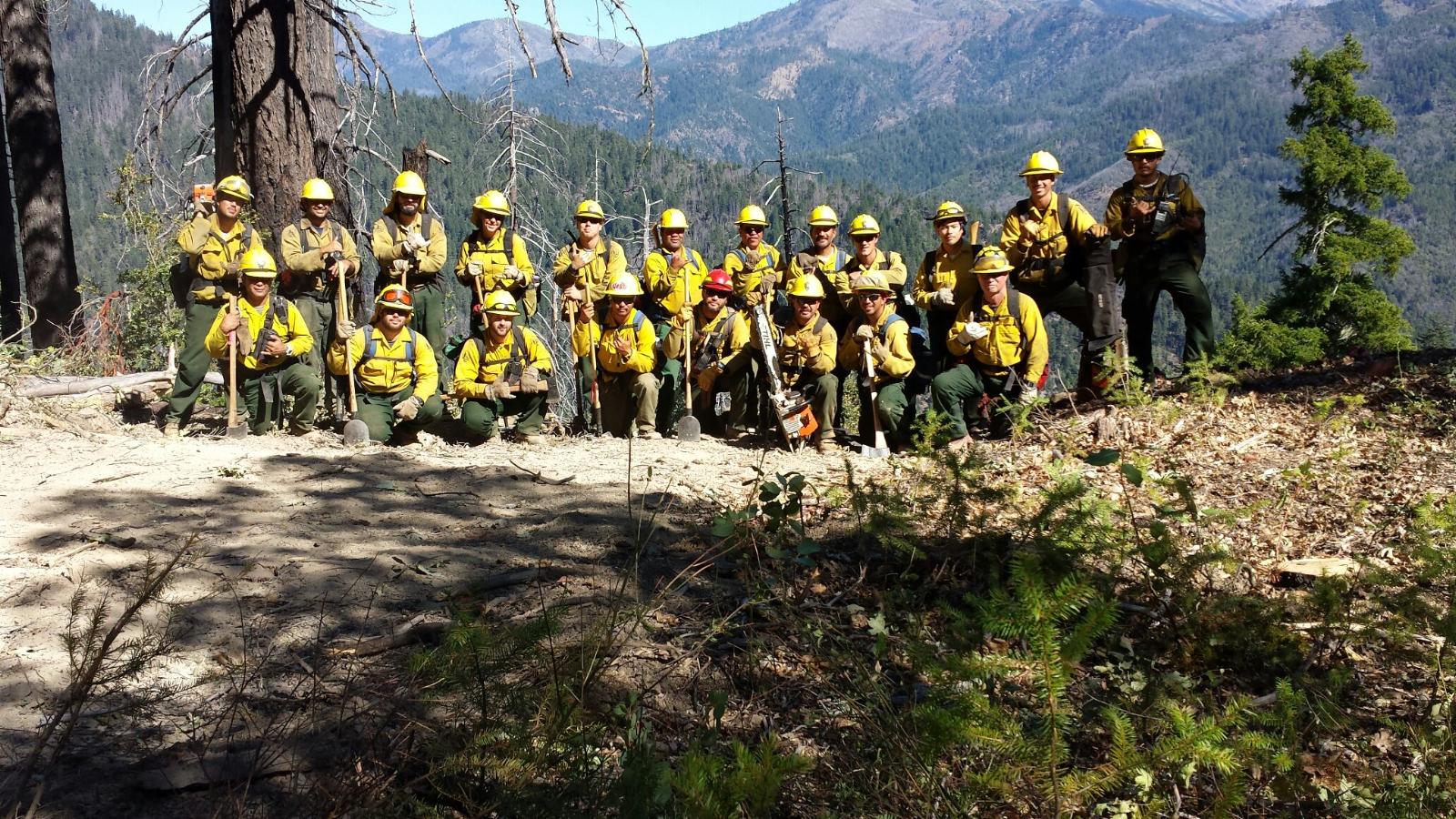 There have not had any work-related injuries since Jordan joined the team.
Other fire crews have even started to ask to join their morning routine! Jordan says: "They do really like it… we have a great crew and the yoga just makes us that much stronger [she owns up to this cheesy remark, but still believes it's true!]… It is amazing to see these "big tough" guys working through the poses with me!" I am so glad that Jordan's passion for yoga has helped introduce the practice to a seemingly unlikely group!
In her free time, Jordan trains for triathlons, and is a mother to a few four-legged children. Many thanks to Jordan Barthold for sharing her story and the support of Jessica Ferracane, Public Affairs Officer of Hawaii Volcanoes National Park.