Printer-friendly version
TallGirl Yogi (Jessica Rienecker)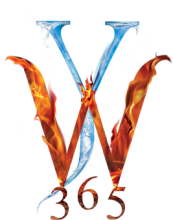 Rudy Mettia is described by one of his longtime students in promo footage as "the complete opposite of what you would expect in a yogi". The former marine with a southern drawl worked with Udaya Entertainment to create the Yoga Warrior 365 DVD series, with roots in the Power Yoga style he helped to grow in the Los Angeles area. This is best suited for those who like to sweat and are looking to build strength in their practice.
There are a total of fourteen DVDs in the set, and Mettia is at ease during the classes as he cracks jokes and interacts with his students. His charm comes through, making it easy to follow along and stay motivated in each of the classes. Throughout the programs and the printed content, the user is reminded that Rudy has no filter. As it says in the printed guide: "Will you mostly be charmed? Probably. Will you occasionally be aghast and offended? Possibly. [But he's]... Just a balding ex-marine who...even weeps like a baby."
The content of the videos is stunning, all filmed in high definition, largely on outdoor sets near the mountains of Bulgaria (some in nature, others on old movie sets). Udaya has chosen this location for a majority of its online and DVD products due to its beautiful scenery and the unique history of the studio that pairs well with the "warrior" theme: the sets are from movies such as 300, Hercules, and more! (I was lucky enough to be filmed in some classes for this company [unpaid], that were at the same location, but was not in any of the DVD content.) There are also "tips" sections to provide additional help and commentary on foundational yoga principles and poses. The sequences are accessible for beginners with modifications, but can still be challenging as your practice grows.
The set itself comes bound with sequential CDs all geared towards different themes that gradually build up and hone skills for the asanas. In addition to the DVDs, a booklet is included that provides information on topics such as diet, breath work, the importance of a yoga community, and more. The Yoga Warrior 365 program successfully sets out to be a lifestyle more than a product, complete with an online community and resources on the website. You can join the forum community to connect with other Yoga Warriors and purchase the Yoga Warrior 365 series at www.YogaWarrior365.com.

Jessica Rienecker has been practicing yoga since 2009, and teaching since 2013 in Orange County, California. She focuses on intro level classes to help make yoga accessible to all fitness levels and body types.You can follow her on facebook at www.facebook.com/TallGirlYogi or her blog at www.tallgirlyogi.com. Jessica is Project Manager at Yoga Teacher Magazine.